COVD-19 UPDATE
We are business as usual. The office, our production and transport are still fully operational.
We are obviously trying to get as many people working from home where possible and mitigating risk as much as we can. We are able to log on to our systems remotely and will be re-routing calls where necessary. We are deemed as an essential business as we support large parts of the cable, energy and telecommunications industries (cable, optical fibre, utilities and infrastructure) and we are also providing logistics support not just to the industry but as a sub-contractor to essential services. As a result we are trying as much as possible to maintain a business as usual approach.
To resolve some of the restraints that we all now inevitably face with social distancing, Marlin Industries fleet of articulated, urban or rigid vehicles will all be supplied with Moffett rear mounted fork lift truck's (2 tonne and 3 tonne carrying capacity available) so our drivers can self-load or unload your products to prevent any unnecessary contact and maintain social distancing as per Government guidelines. In addition our EPoD's can have the collection recipient's name documented without having to handle any paperwork or sign the electronic device. Any relevant paperwork can also be photographed by our drivers as proof of collection if necessary.
With all of the measures in place we can support you and your customers distribution requirements whilst adhering and respecting social distancing instructions and maintaining the safety of both your staff and our own in these trying times. In the meantime if you have any plywood reel, refurbished drum, new drum, wood waste disposal or logistics requirements please feel free to contact the office on 01978 854 854.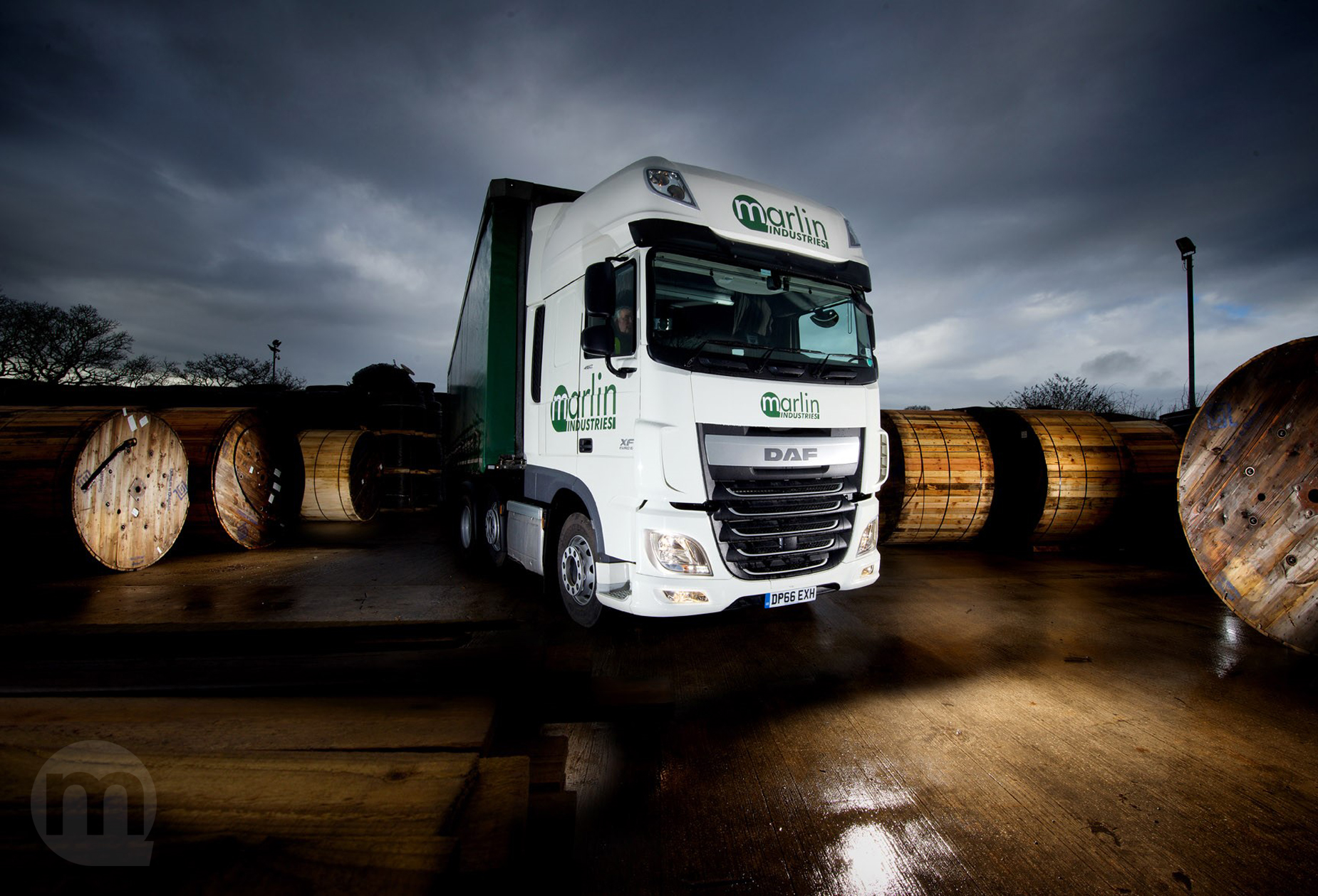 Cable drums &amp drum management
Standard drums available from 600mm to 3200mm flange diameter and flange thickness 38mm to 100mm. Drums supplied in accordance with ISPM15 heat treatment standard. Bespoke sizes and designs available upon request.
Drum Management services including storage, cut to length service, drum provision, on-distribution through to drum collection & disposal.
Cable cutting & winding
Cable winding, coiling and delivery services available, providing customers with a flexible, cost effective alternative to in-house despatch winding.
Energy and communication cable can be wound and coiled onto various packages suitable for the end application.
Plywood reels
Lightweight assembled reels from 200mm to 1500mm flange diameter constructed from birch plywood, hardboard or MDF with barrels supplied plywood, cardboard, plastic, steel or timber.
Also offer composite plywood, MDF and hardboard flat pack reels 200mm to 400mm diameter and 6mm flange thickness for easy assembly on site and cost-effective transportation to export destinations. Bespoke sizes available on request.
Logistics
Able to return wound cable to the supplier or despatch wound drums or palletised reels direct to customers. All vehicles with a rear mounted Moffett (2 or 3 tonne forklift) to enable self-load/offload and FORS Bronze Accreditation.
Large subcontract transport base providing additional vehicles with Hiab's cranes and flats.
Recycling
An Accredited Packaging Wood Waste Reprocessor committed to sustainable, cost effective strategies based on Reduce – Reuse – Recycle principles. Total closed loop recycling - cradle to grave solutions. Own collection capability using trailers or skips. Capable of processing wood waste with heavy ferrous contamination. Annual packaging return data administration.
Our new website is on it's way!
Please bear with us as we work on improving our online presence. If you have any questions about our services or think we can help you, please get in touch by either calling us, emailing us or use our contact form.